Today, data quietly powers most of our day-to-day digital interactions. By 2020, it's estimated that 1.7MB of data will be created every second for every person on earth. At the same time, people's trust in the security of their personal data is eroding at a staggering pace.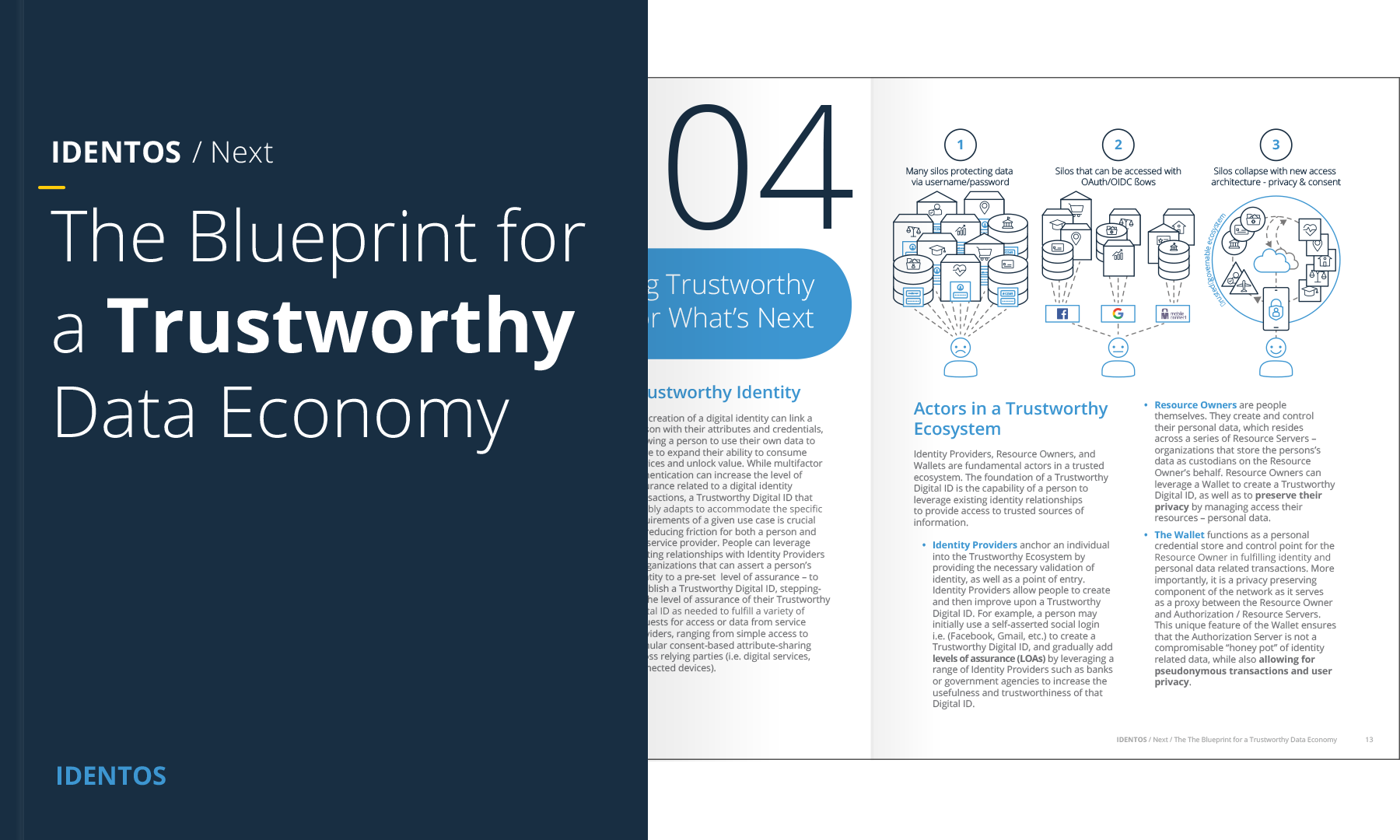 With the case for decentralization as the way forward, organizations face a few concerns when adopting a privacy first approach:
Can my business still thrive if people are given greater choice and control over their data?
I require user data to run my department and perform my tasks. A decentralized model would put this at odds with my job.
How will this approach interoperate with my existing identity and access investments?
Download the Whitepaper today!
Solutions like these will enable people to use the services they require, help new digital business models to flourish, and help build a vibrant data economy while maintaining trust at their core. In this whitepaper, we examine:
The importance and fragility of the data economy
How has the definition of Trustworthy evolved?
Use Case - Happier & Healthy Humans
Designing Trustworthy Ecosystems For What's Next
Technical Considerations for Trustworthy Ecosystem